L&P Aesthetics
105 Addison Ave.
Palo Alto, CA 94301
(650) 327-3232
Monday–Thursday: 8 a.m.–6 p.m.
Friday: 9 a.m.–4 p.m.

Revision Facelift, Neck Lift, Brow Lift & Lower Bleph
*Keep in mind that each patient is unique and your results may vary.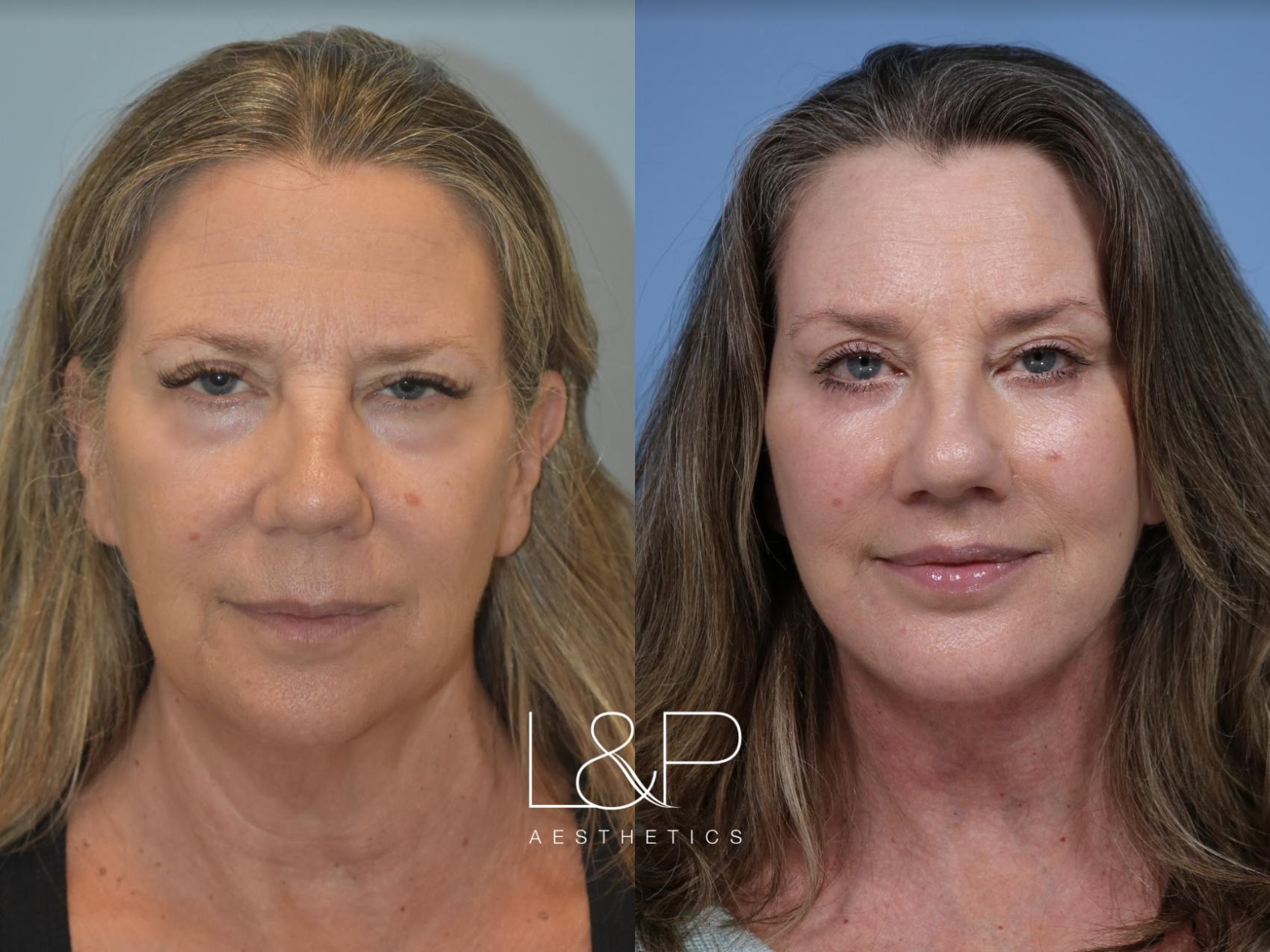 Before & After

This beautiful patient of ours felt like her looks on the outside didn't match up with how energetic she felt on the inside.
She entrusted us with her face and we feel privileged for that honor. She underwent a revision facelift using our signature L&P technique- modified deep plane technique with deep neck contouring, lower lid blepharoplasty, brow lift, lip lift, chemical peel and chin implant.
.
Back to Top