L&P Aesthetics
105 Addison Ave.
Palo Alto, CA 94301
(650) 327-3232
Monday–Thursday: 8 a.m.–6 p.m.
Friday: 9 a.m.–4 p.m.

Hair Transplant for 40 Year Old from Boston
*Keep in mind that each patient is unique and your results may vary.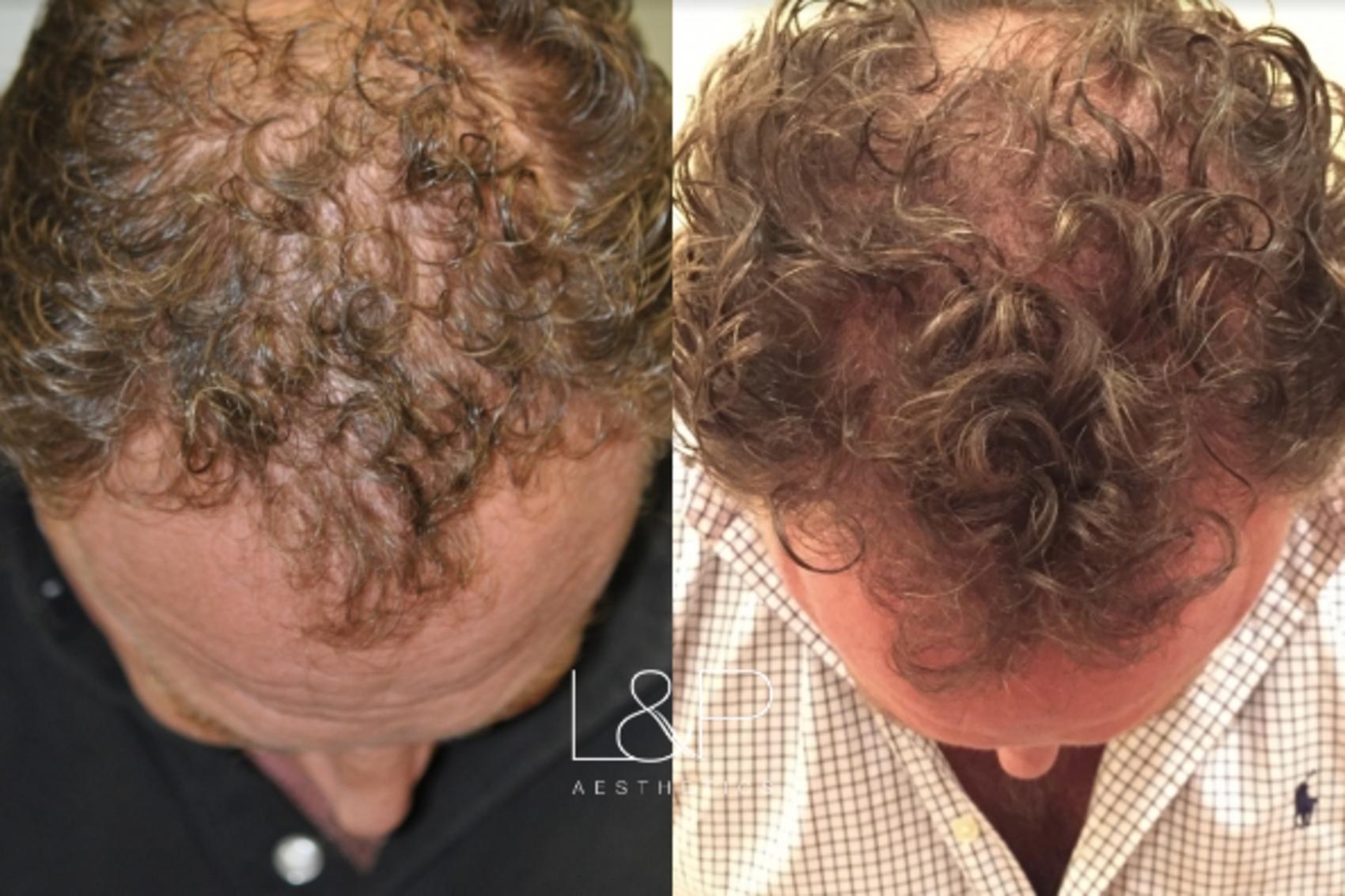 Before & After

This patient from Boston came to Drs. Lieberman and Parikh looking to restore hair he lost during chemotherapy. He felt that his hair was not regrowing naturally, and felt that with less hair he looked older than he wanted to look, so Drs. L&P performed a hair transplant. These photos show the patient at 8 months after Phase I of the transplant. He came back to Drs. L&P in Spring 2017 for Phase II that fully restored his hairline and crown.
Back to Top