L&P Aesthetics
105 Addison Ave.
Palo Alto, CA 94301
(650) 327-3232
Monday–Thursday: 8 a.m.–6 p.m.
Friday: 9 a.m.–4 p.m.

Reconstructive Surgery Before & After Case 132
*Keep in mind that each patient is unique and your results may vary.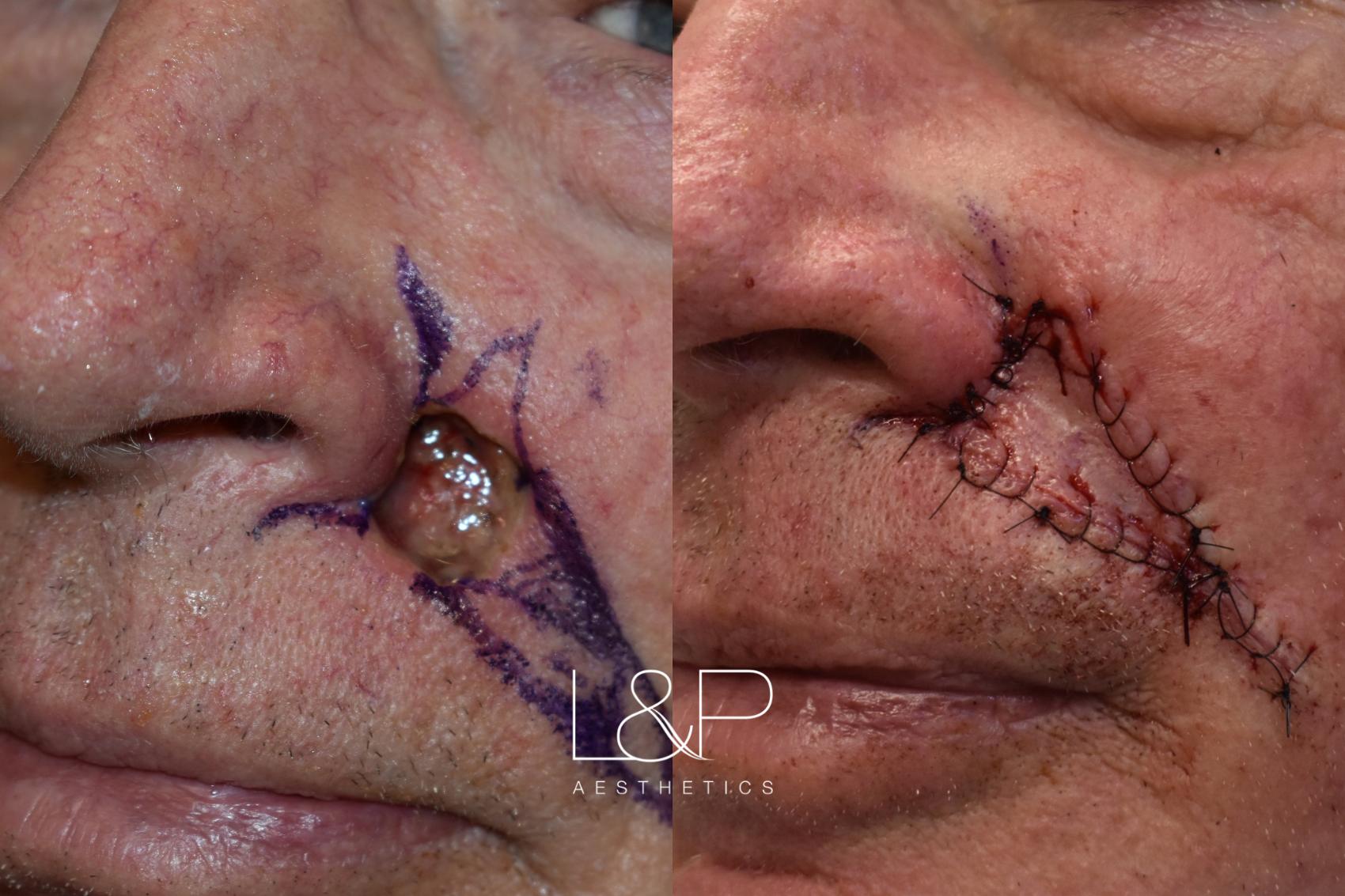 Before And After Reconstructive Surgery

Here is a patient who had basal cell carcinoma, the most common and least aggressive of skin cancers. He was left with a nickel-sized defect that needed to be reconstructed. Drs. L&P reconstructed it using a unique local flap that involves moving tissue from the smile line up towards the nose.
Back to Top