L&P Aesthetics
105 Addison Ave.
Palo Alto, CA 94301
(650) 327-3232
Monday–Thursday: 8 a.m.–6 p.m.
Friday: 9 a.m.–4 p.m.

Reconstruction On The Nose After Skin Cancer
*Keep in mind that each patient is unique and your results may vary.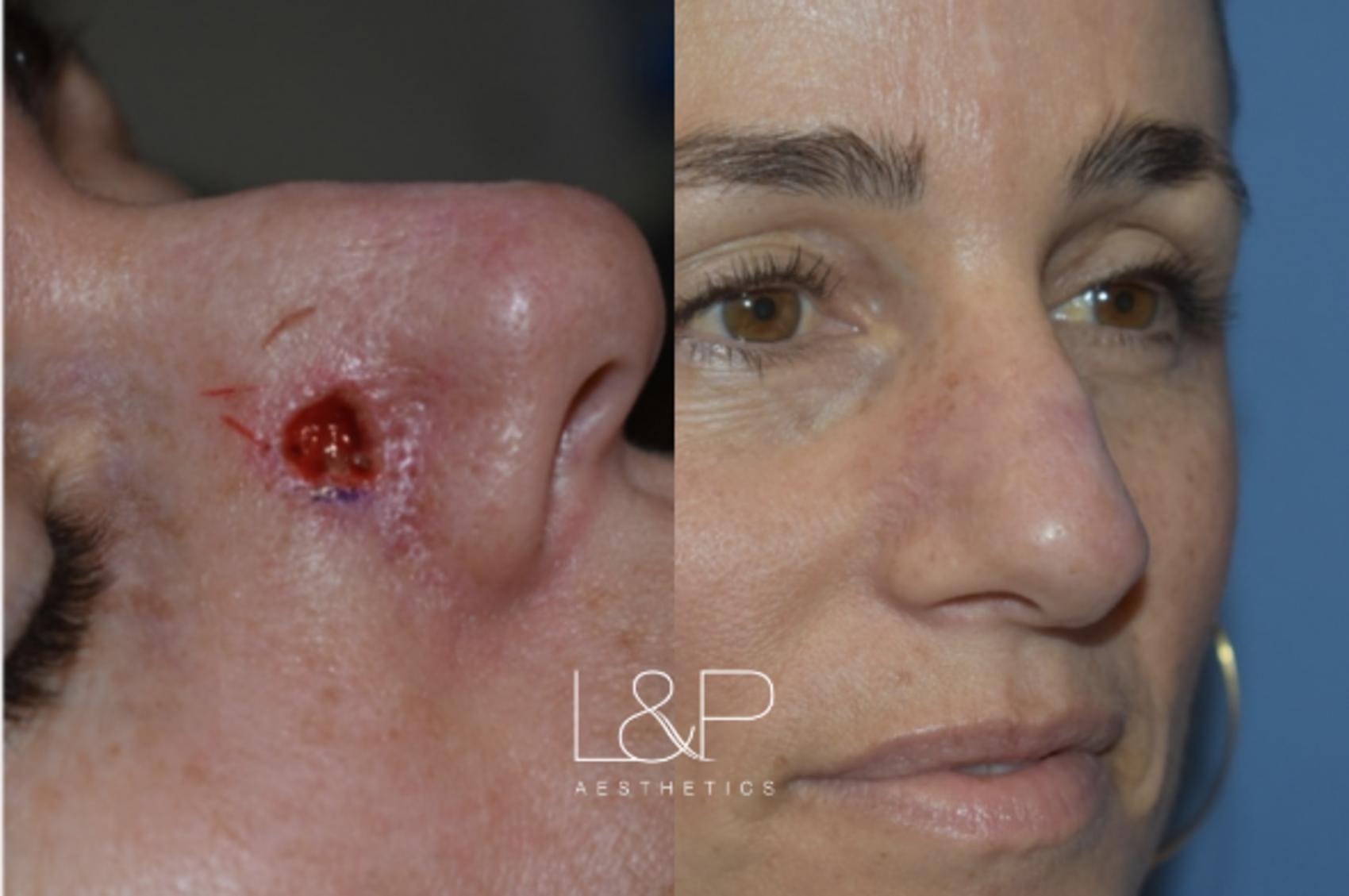 Before & After

After having MOHS surgery, this patient came to Drs. Lieberman and Parikh for reconstruction of her nose. She opted to have the procedure done in-office under local. She says that the procedure was much easier than she expected and nobody can see any sign of a scar.
Back to Top