Palo Alto Office
105 Addison Ave.
Palo Alto, CA 94301
(650) 327-3232
Monday–Thursday: 8 a.m.–6 p.m.
Friday: 9 a.m.–4 p.m.

Los Gatos Office
326 Village Ln
Los Gatos, CA 95030
(408) 402-3220
Monday–Thursday: 8 a.m.–6 p.m.
Friday: 9 a.m.–4 p.m.

Facial Transformation Post Rhinoplasty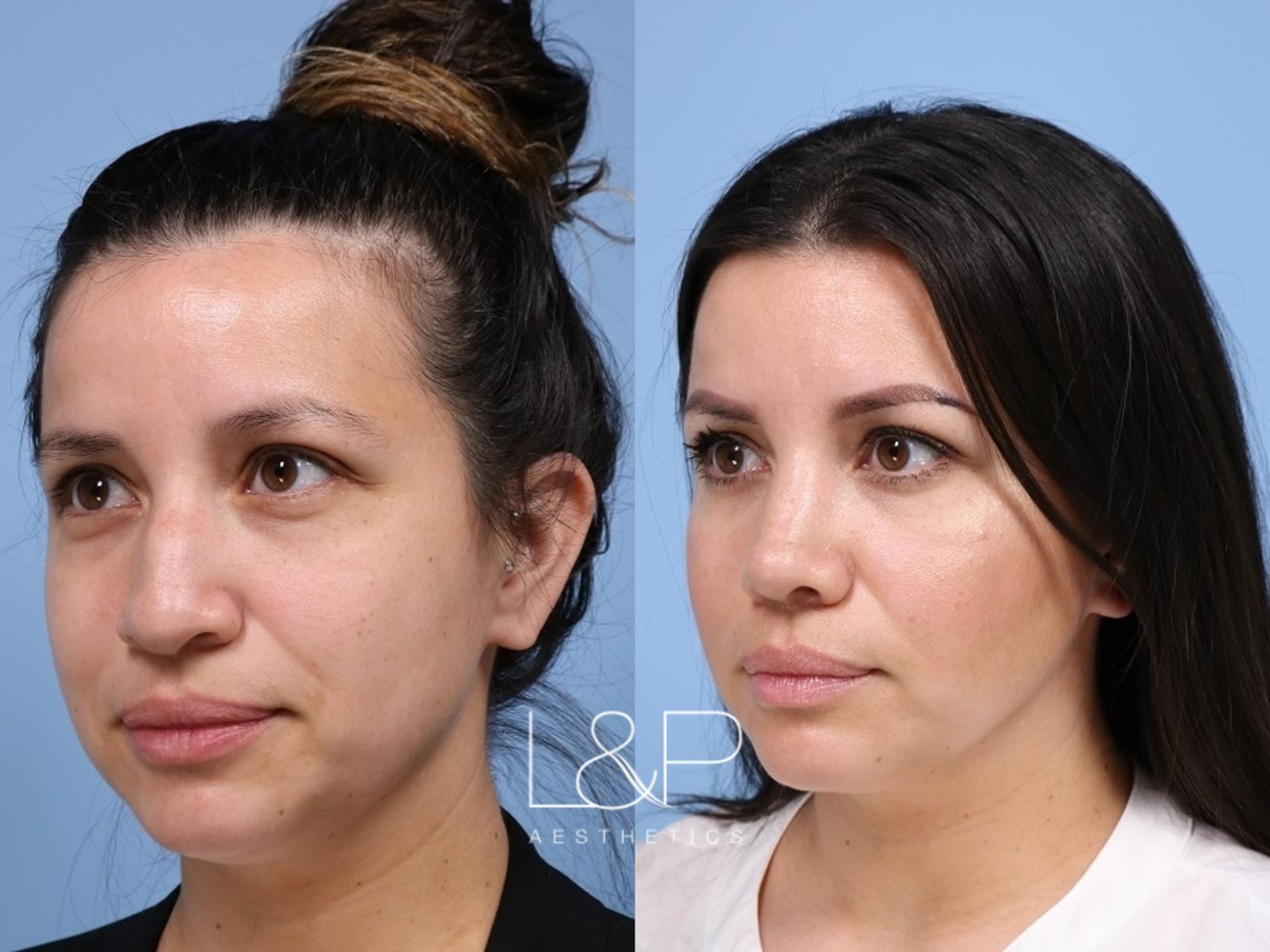 Rhinoplasty that results in facial balance
This lovely patient had a rhinoplasty about 3 months ago, and she's thrilled with the result! As she hoped, she looks quite different than before surgery, but her nose still looks like she could have been "born with it."

Drs. L&P weigh every patient's desired outcome against their unique internal nasal anatomy and external facial appearance when deciding exactly how to proceed. The final result should look balanced with other facial features and beautiful, overall.

Contrary to the stereotype of a "nose job," it's never as simple as "Remove the bump. Make the nose narrower. Make nostrils smaller." A GREAT "nose job" is much more complex and challenging than the procedure's casual nickname suggests.

Our doctors use their aesthetic judgment every second of surgery to evaluate and sculpt every micrometer of the nose. There are thousands of ways to adjust every nose relative to every other feature.

Looking at the face on a "micro" level, making a change, then backing up to see the "macro" level…ensuring the small changes yield a beautiful, holistic overall result…every rhinoplasty is a meticulous medical and aesthetic process.

And since breathing is even more important than looking good, the doctors have to leave the functionality of the nose as good or better than it began. This requires a level of technical skill and care that the word "nose job" seems inadequate to express!

It takes many years of specialized experience to gain surgical expertise and aesthetic judgment, but the "secret sauce" of L&P Aesthetics is the ability to translate their patient's desires into a physical result…to actually manifest the beauty they envision in partnership with their patients.

*Keep in mind that each patient is unique and your results may vary.
Back to Top