L&P Aesthetics
105 Addison Ave.
Palo Alto, CA 94301
(650) 327-3232
Monday–Friday: 9 a.m.–5 p.m.

Case #67
*Keep in mind that each patient is unique and your results may vary.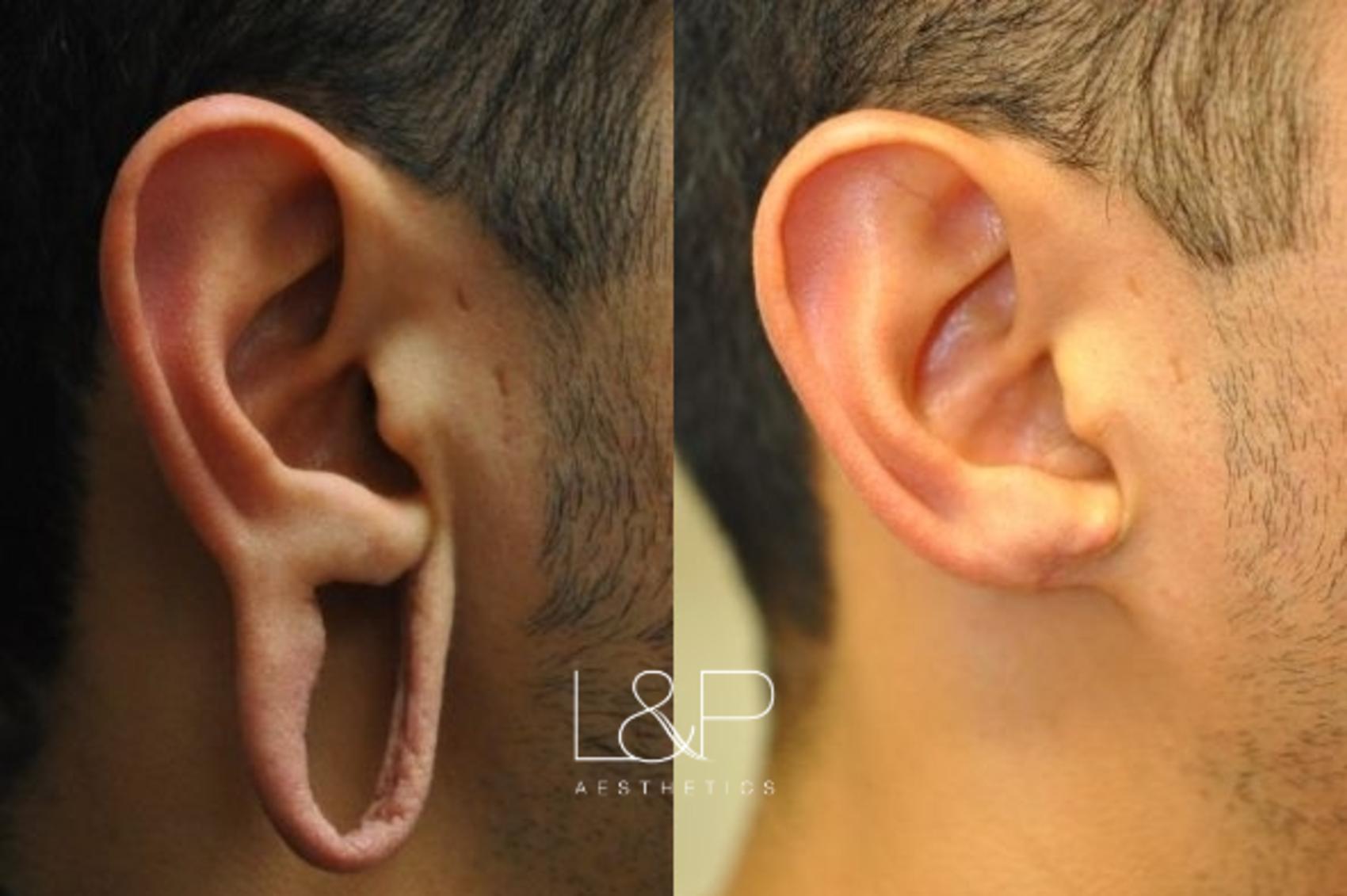 Before & After

A former musician from San Francisco, this patient came to Drs. L&P with very large guage earring holes that left him feeling self-conscious. He was looking to advance his new career in business with a more professional look, so Drs. L&P restored his earlobes by removing the scar tissue and stitching the sides back together, leaving only a minimal scar. He is now much more confident in his appearance having very natural-looking earlobes.
Back to Top