L&P Aesthetics
105 Addison Ave.
Palo Alto, CA 94301
(650) 327-3232
Monday–Thursday: 8 a.m.–6 p.m.
Friday: 9 a.m.–4 p.m.

L&P Signature Deep Plane Facelift Turns the Clock Back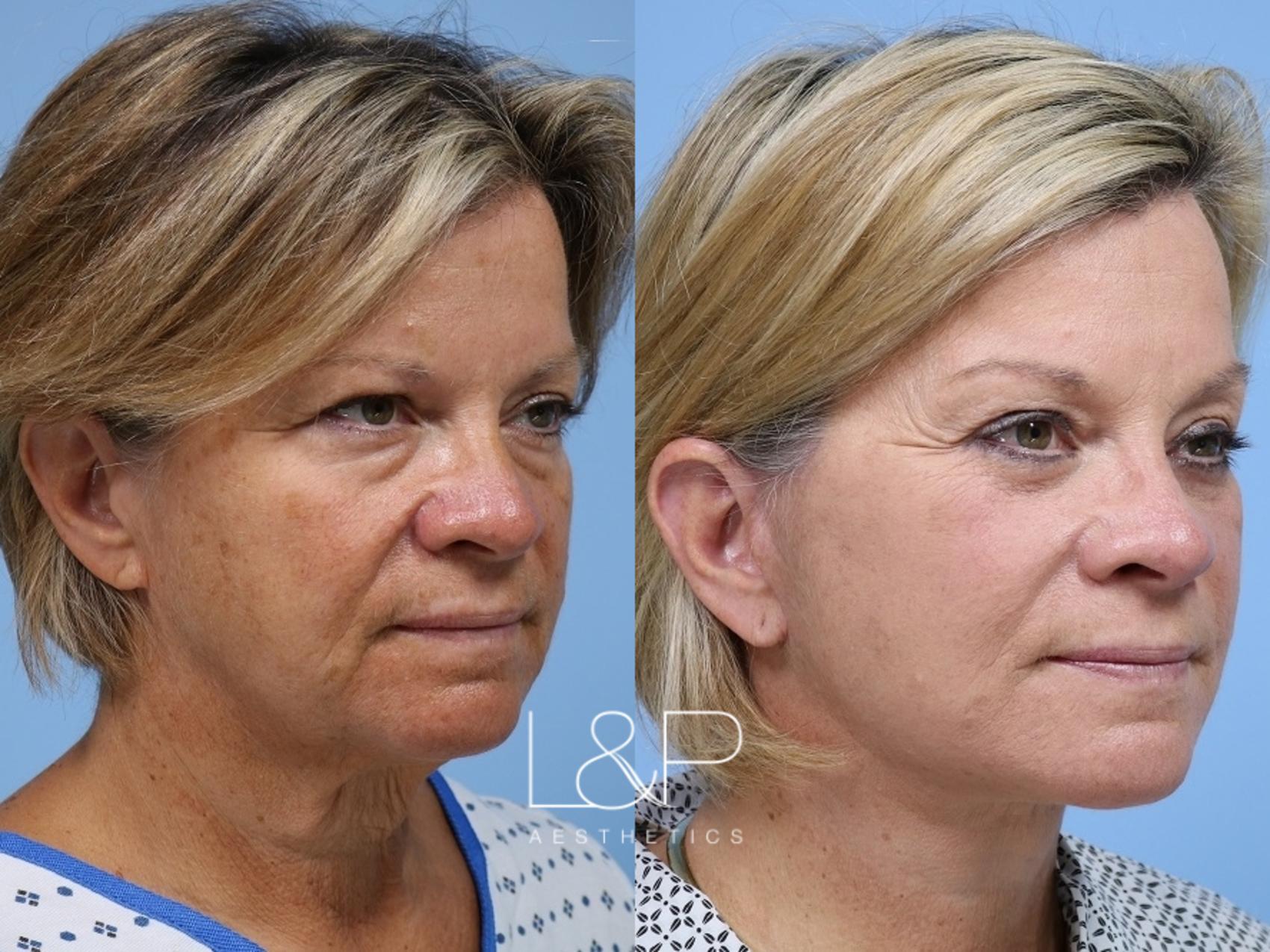 A combination of facial plastic surgery procedures compliment woman's youthful look
This beautiful patient achieved facial rejuvenation by adding on a brow lift, lower blepharoplasty, and a limited fat transfer to her deep plane facelift. Notice how she looks naturally enhanced. She is a more refreshed and younger looking version of herself. Having multiple procedures supplements our Signature lift in one-go. It is always a pleasure to see how these physical changes bring a new light to our patients' lives.
*Keep in mind that each patient is unique and your results may vary.
Back to Top