Palo Alto Office
105 Addison Ave.
Palo Alto, CA 94301
(650) 407-2922
Monday–Thursday: 8 a.m.–6 p.m.
Friday: 9 a.m.–4 p.m.

Los Gatos Office
326 Village Ln
Los Gatos, CA 95030
(408) 402-3220
Monday–Thursday: 8 a.m.–6 p.m.
Friday: 9 a.m.–4 p.m.

The IO Clinic
999 Alma Street
Palo Alto, CA 94301
(650) 327-3232
Monday–Thursday: 9 a.m.–6 p.m.
Friday: 9 a.m.–5 p.m.

Deep Plane Facelift and Neck Lift with TRL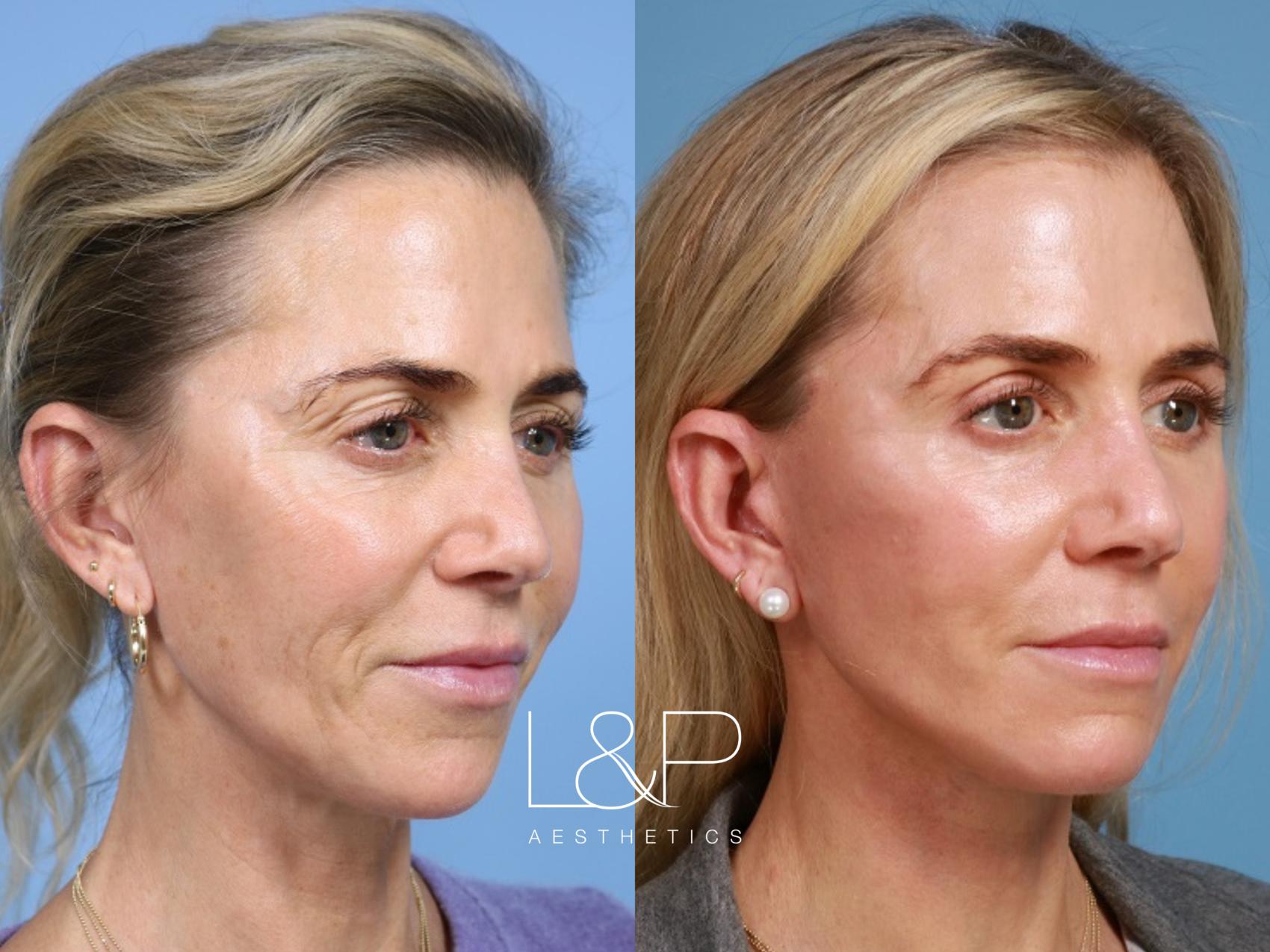 Natural looking facial rejuvenation before and after from deep plane facelift and neck lift
It is pretty clear that this successful and energetic woman in her 50s is effortlessly beautiful. She presented to Drs. L&P because despite feeling youthful, she started to notice the normal signs of facial aging: descent of the cheek and lower face soft tissue causing deepening of the nasolabial folds, subtle early jowling, and thin neck laxity with banding (or cording) of the platysma. She was also bothered by the excess skin in the upper eyelids that happens to all of us and the changes in skin quality that come with time and exposure to the elements.

She underwent a deep plane face and neck lift- a surgery that Drs. L&P work every day to evolve and modify to deliver the highest level outcomes. She also had an upper eyelid blepharoplasty and full face TRL laser resurfacing.

3 procedures with a wonderful, cohesive outcome. No one should look like a different person. Everyone should look effortlessly beautiful.
*Keep in mind that each patient is unique and your results may vary.
Back to Top