Palo Alto Office
105 Addison Ave.
Palo Alto, CA 94301
(650) 407-2922
Monday–Thursday: 8 a.m.–6 p.m.
Friday: 9 a.m.–4 p.m.

Los Gatos Office
326 Village Ln
Los Gatos, CA 95030
(408) 402-3220
Monday–Thursday: 8 a.m.–6 p.m.
Friday: 9 a.m.–4 p.m.

The IO Clinic
999 Alma Street
Palo Alto, CA 94301
(650) 327-3232
Monday–Thursday: 9 a.m.–6 p.m.
Friday: 9 a.m.–5 p.m.

Facial Rejuvenation from the Neck Up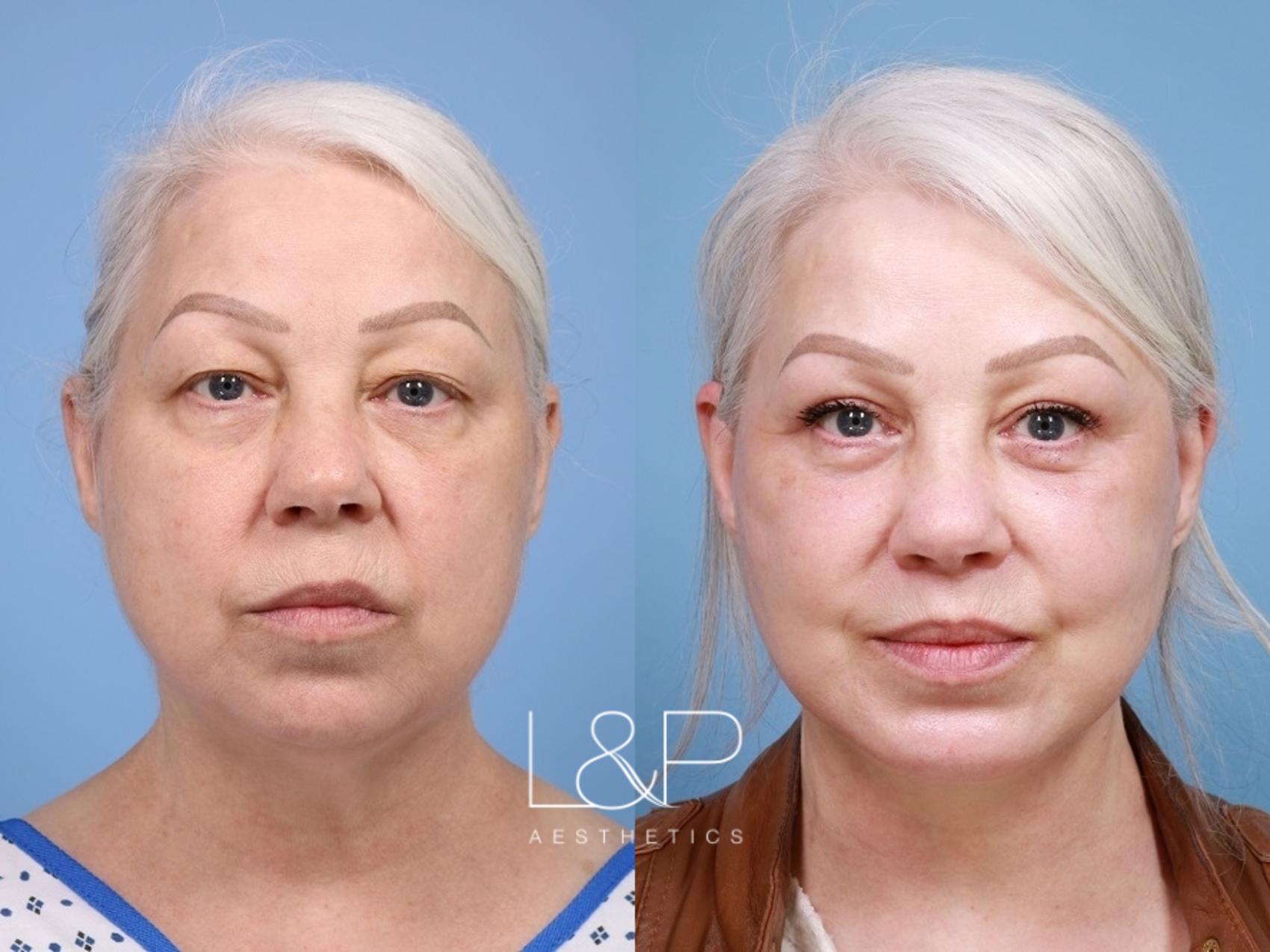 Deep plane facelift and neck lift before and after
This lovely patient had a Full Facial Rejuvenation. During ONE SURGERY, she had a facelift (includes a necklift), upper and lower blepharoplasty, chin augmentation, fat transfer, lip lift…and some light resurfacing around the eyes.

This required many hours of advising, strategizing, planning, collaborating…adjusting and refining and perfecting on the part of Dr. Lieberman and Dr. Parikh, both outside and inside the OR. (And they loved every minute of it!)

But our patient experienced ONE surgery. One prep. One recovery period. One session under anesthesia. In ONE operation, Dr. Lieberman and Dr. Parikh did everything necessary to produce the TRANSFORMATION you see here.

The doctors have developed a rigorous method of "Structural Artistry" that addresses both the inner layers and the visible appearance of the face. They customize their treatment of every patient in such a way to consistently deliver optimal outcomes like this. There are no shortcuts to achieving phenomenal results!

As many procedures as were done, now no one would know for sure she had surgery, unless she told them. It takes a special touch - and a single-minded focus on facial aesthetics for 10+ years - to make a dramatic change "invisible."
*Keep in mind that each patient is unique and your results may vary.
Back to Top