L&P Aesthetics
105 Addison Ave.
Palo Alto, CA 94301
(650) 327-3232
Monday–Thursday: 8 a.m.–6 p.m.
Friday: 9 a.m.–4 p.m.

Chin Augmentation
*Keep in mind that each patient is unique and your results may vary.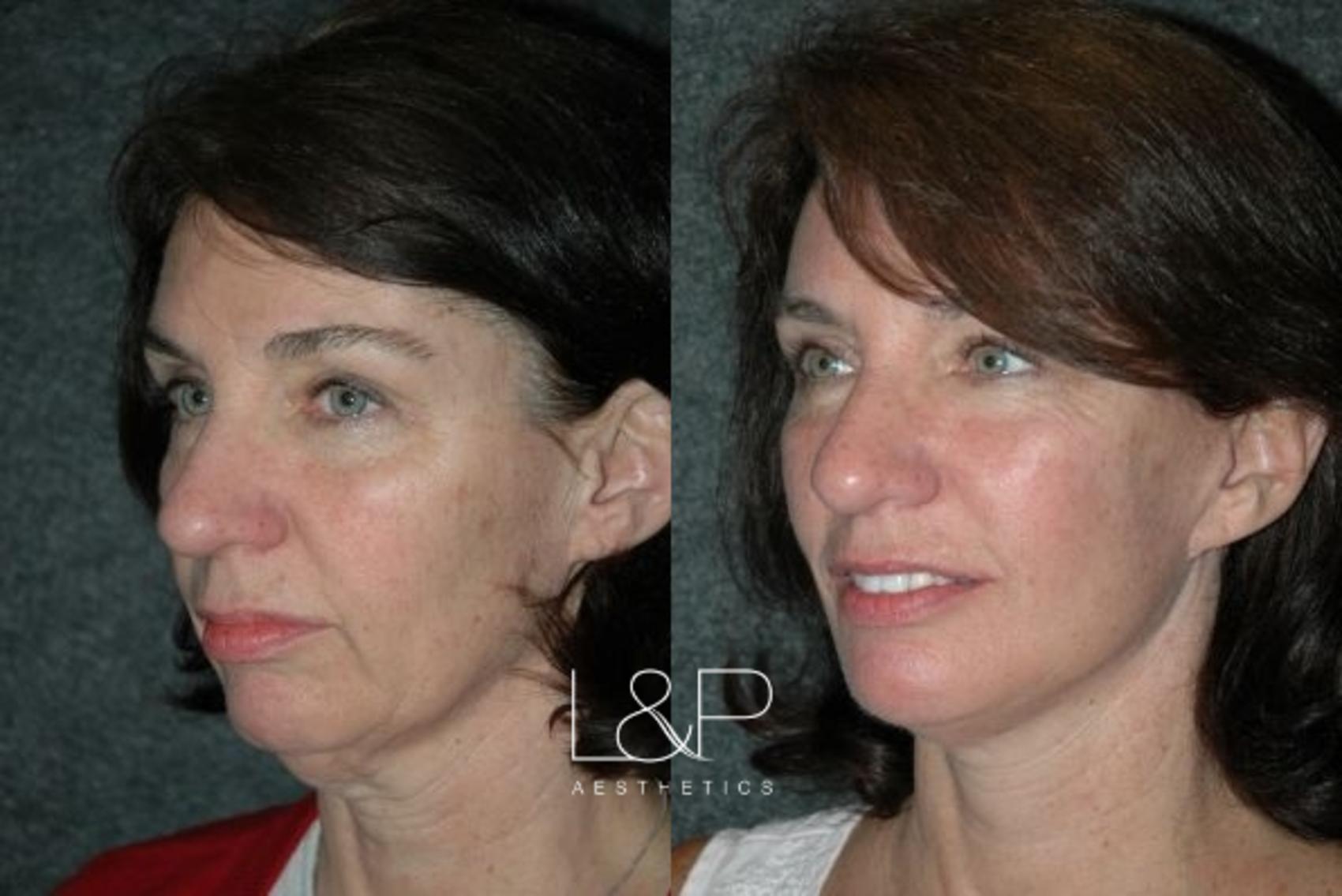 Before & After

An exercise enthusiast, this 52-year-old woman from Los Gatos wanted to make the way she felt inside match her external appearance. The oblique and profile view shows excess skin under the chin and neck. She also had a weak chin which contributed to the sagging appearance of her neck and lower face. After consulting with Drs. Lieberman & Parikh, she decided to get a combined modified-deep plane Facelift & And Necklift with a Chin Augmentation. A medium sized implant was used to enhance her chin and you can see how the skin was redraped along her jawline and neckline in a natural, youthful position. Her cheek volume, instead of being by her smile lines, is back where it belongs - on her cheekbones She was ecstatic about her youthful appearance and how her looks now match her fast-paced, high-energy lifestyle.
Back to Top