Palo Alto Office
105 Addison Ave.
Palo Alto, CA 94301
(650) 327-3232
Monday–Thursday: 8 a.m.–6 p.m.
Friday: 9 a.m.–4 p.m.

Los Gatos Office
326 Village Ln
Los Gatos, CA 95030
(408) 402-3220
Monday–Thursday: 8 a.m.–6 p.m.
Friday: 9 a.m.–4 p.m.

Cosmetic Rhinoplasty that is Form Fitting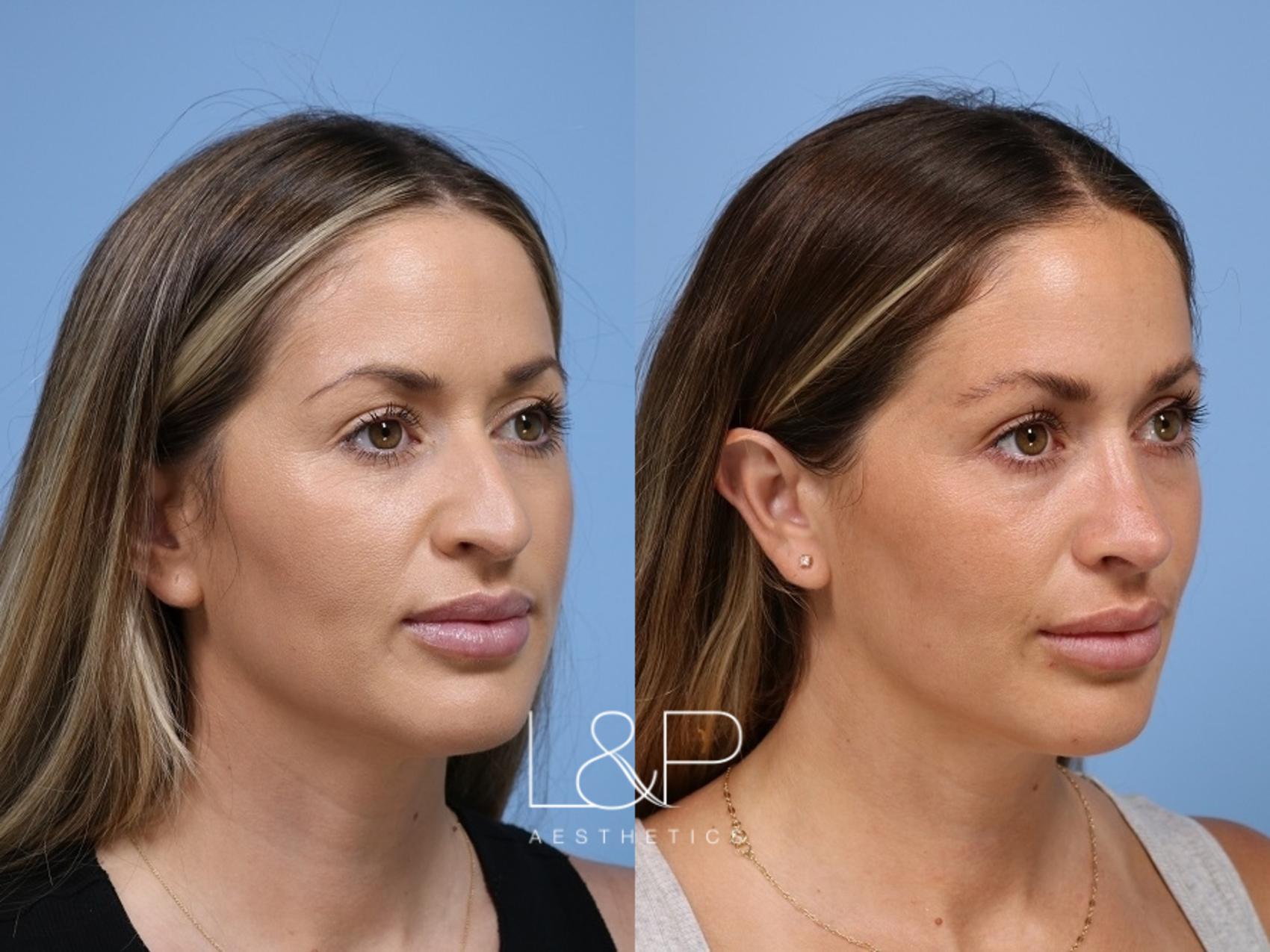 Before and after of rhinoplasty procedure
Jamie is a powerful entrepreneur and beauty industry professional based in Los Gatos, CA. She's been an in-demand hair stylist and educator for many years, which demands a fine eye for beauty and proportion.

If you know Jaime, you know why Dr. Lieberman was honored that she chose him to perform her rhinoplasty.

Prior to surgery, Jamie felt her nose pointed a bit too far downward and looked "harsh," particularly when she smiled. There was some asymmetry in the upper part of the nose and the tip complex that also drew attention. On profile she was bothered by the rounded appearance of the bridge, further bringing focus to the shape and position of the tip. Like we always say in rhinoplasty patients, a good outcome lets all the other features shine. Each component of the nose was contoured with the goal of achieving a natural and soft result, a nose she could have been born with.

Jamie allowing us to help her in this journey AND wanting to share her experience is a big honor. Her positive energy and kindness is obvious when she walks in the room. The fact that this surgery could play a small role in boosting someone like Jamie's confidence is humbling.
*Keep in mind that each patient is unique and your results may vary.
Back to Top